I must apologize, my first few blogs are going to be a little long as I get going, until we get to know each other.
Recently, I was caught off guard not realizing I was going to be interviewed. I was asked point blank, "What inspires you? Where do you get your inspiration for design?" I stuttered and squirmed in my chair. I did not have a rehearsed, canned answer. I walked away from the interview thinking I best come up with one. I felt like Anthony Michael Hall in the scene from Breakfast Club with his pen up his nose asking, "Who AM I? WHO am I?"
I got home, changed into my running shoes and went for a hike. "Who am I? What inspires me?" Suddenly I realized my first answer had unveiled itself… mother nature, the outdoors, the mountains, the ocean and a beach, bonne terra…the good earth.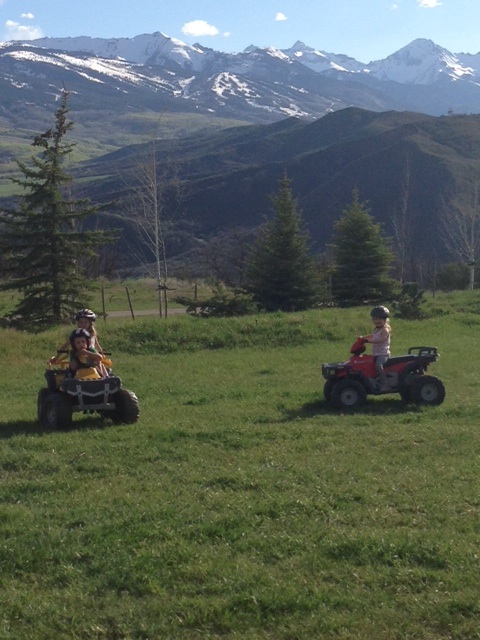 It is hard NOT to be inspired when our playgrounds look like this.
At the very fundamental level my clients inspire me. Their lifestyles, family dynamics, hobbies, passions, dislikes, habits, all inspire me to create a space that is appropriate for them. A space that is wildly beyond what they had hoped for.
That said, I dug deeper for my answer. What I realized is, I don't have a concise answer for the question. "What inspires me?" I could rattle off the designers that inspire me…Victoria Hagan, Kelly Hoppen, Rose Tarlow, Holly Hunt, to list a few. I feel like as a designer and a creative type everything and anything can and will be my inspiration. They pop up out of no where. I could be sitting down to the Sunday NYT style or travel section reading about a new hotel in the Alps, and before you know it, I am on the web sourcing the stone wall from the lobby, which takes me to an obscure stone manufacturer in Italy. Then suddenly I am museum hopping online and discover an installation at MOMA for an artist that is about to unveil an exhibit over the entire Golden Gate Bridge like nothing we have ever seen; and I am inspired.
Design, fashion, music, dance, art; everything I see, hear, taste, smell and touch billows around in my brain. I pore over magazines and design books studying the good, fixing the bad.  I particularly enjoy the design mags from across the pond. I spend a LOT of time on my iDevices scouring the internet, researching. One of my favorite guilty pleasures and most tangible inspiration sources is 1st Dibs. I can literally get lost for hours clicking, scrolling, linking, tunneling, studying, absorbing. I often find design inspiration watching movies.
OK enough rambling, most recent inspiration you ask? I was strolling through Aspen last weekend and stopped in to say hi to Ricki and John at McHugh Galleries. And I ran into this…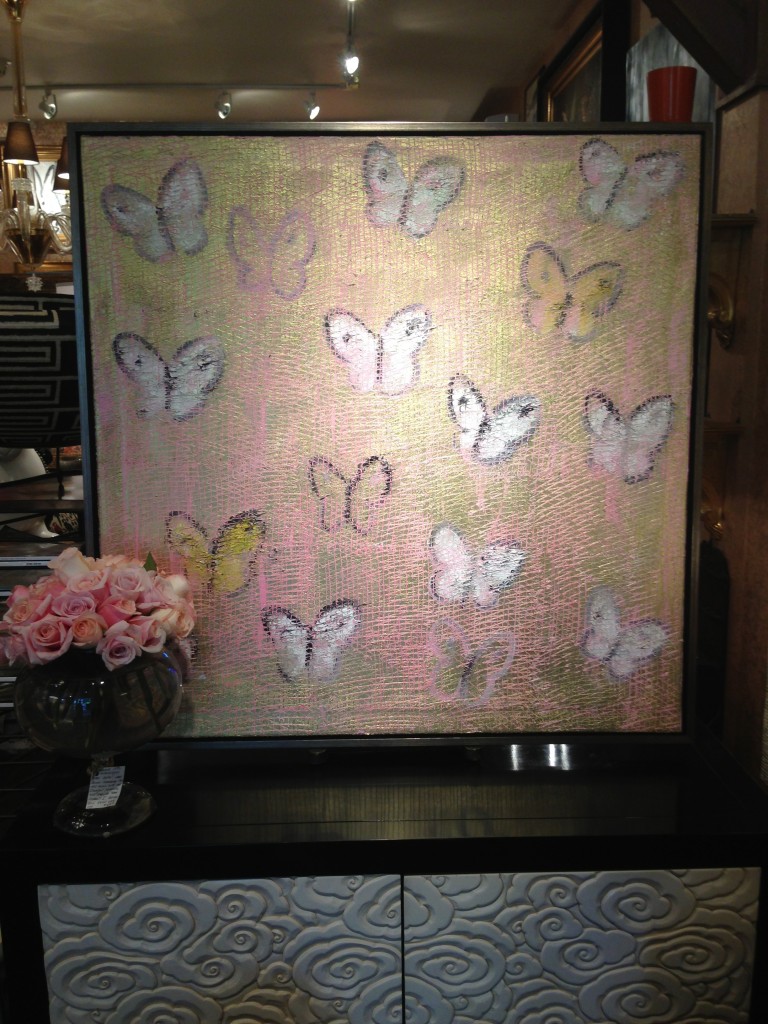 The piece is by Hunt Slonem, an artist I was unfamiliar with, but wow his work resonates with me: the colors, the textures, the movement. I MUST design a little girl's bedroom with this as the cornerstone.
Until next time…